Architectural bollards made in the USA from recycled content
At BollardsUSA, we supply high-quality decorative bollards that are manufactured using recycled content and customizable to your project's needs.
100% American-made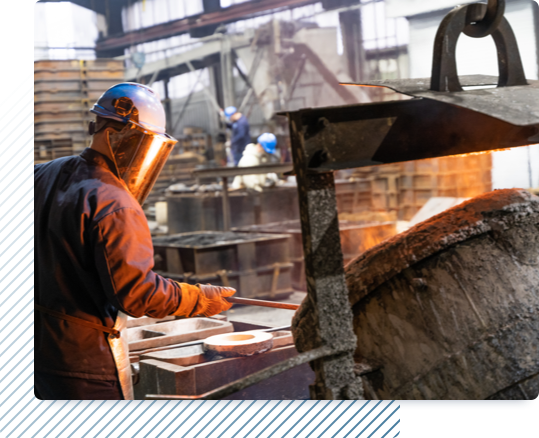 BollardsUSA products are domestically manufactured and distributed from our fifth-generation foundry in Middlesboro, Kentucky. American-made, our series of bollards are fabricated using the highest-quality cast iron and recycled steel. We offer reliable lead and shipping times and back our products with full-circle customer support.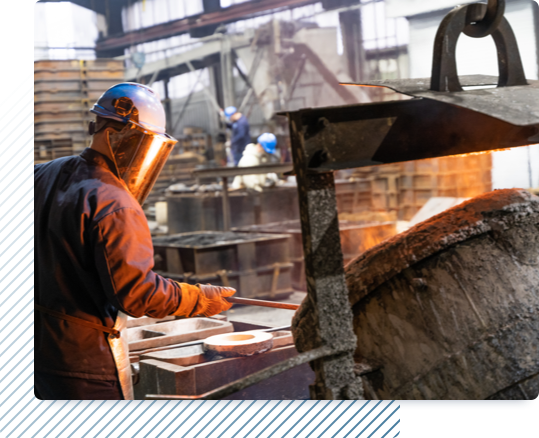 Customize your bollards
Utilizing innovative casting design capabilities, BollardsUSA provides one-of-a-kind branding options featuring your organization's logo or brand messaging. Whether you're defining space in an architectural streetscape or protecting a hardened target, our products bring your vision to life.
Sustainable manufacturing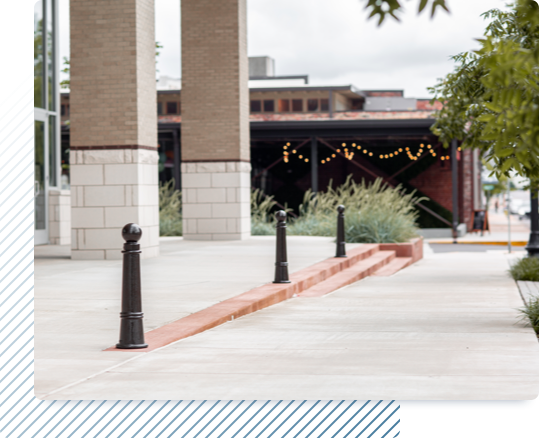 The common phrase "Reduce, Reuse, Recycle" has been a core principle in the BollardsUSA production process from day one. Our cast iron decorative bollards are manufactured using more than 80% locally sourced recycled content.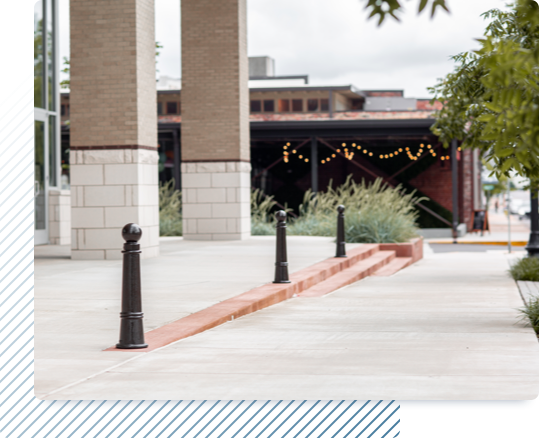 Huntingburg, Indiana
Read how a small Indiana town combined custom bollard design with our patented Twist & Lock removability to create a downtown streetscape unlike any other in the U.S.
Support American-made manufacturing
Proudly supplying American infrastructure for over a century, we pride ourselves on bringing jobs, assets and resources back to the national economy.
Learn more about bollards and our industry